By: Olivia White | The Daily Collegian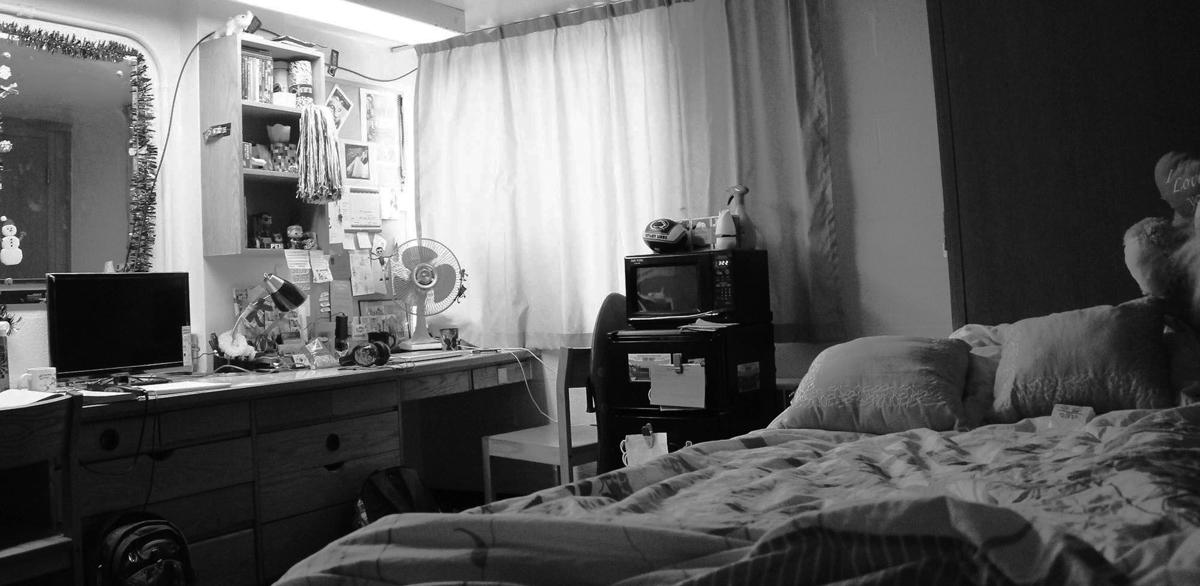 Brianna Basile
Coming to college can be hard, but knowing what to pack can sometimes be even harder.
With limited space in the dorms, there are a few essential items to bring with you to college to make your small, sometimes shared, space feel more like home.
Bed Risers
Almost all of the beds at Penn State only sit about a foot off of the ground in height, which means there is almost no room for storage under your bed. In a small room, you need to create space for storage wherever you can.
To create more open, usable space, purchase bed risers which will raise your bed about eight inches or so off the ground. With bed risers you can store so much more under your bed including shelving, empty suitcases or the storage bins you use on move-in day.
Even more important, some bed risers come with built-in outlets so you can also have more places in which to plug things.
Fans
Even though move-in day is the start of the fall semester, Penn Staters will not experience the fall weather for about one to two months after move-in day.
Without air conditioning in these rooms, this means it will get rather toasty and uncomfortable. In order to avoid this situation, buy several fans, whether they are box fans or floor fans, to avoid being uncomfortable sleeping at night.
Command Hooks
Penn State prohibits the use of many types of tape in the rooms, as well as push pins, as they damage the walls, so command hooks are the way to go.
Command hooks are cheap, can be bought anywhere (including at McLanahan's and CVS), and come in a pack. Because they can hold a lot of weight, command hooks are the best way to hang items in the dorm room.
Also, because the sticky part can be used on a couple different types of surfaces and can be easily removed, you can use them for things ranging from hanging fairy lights on the walls around your bed to hanging your shower robe on the back of your door.
Mattress Pad and Mattress Protector
A mattress protector is necessary to bring to college with you as it protects against bed bugs and adds a bit more comfortability to the beds in the dorms.
It is also a good idea to bring a mattress pad along with you to make your bed more comfortable as the mattress alone will not be enough.
Lamps
The lighting in the rooms at Penn State can be rather harsh on the eyes.
Bring along a few lamps with you and fill them with warm light lightbulbs to make your room feel more homey and comfortable, without the harsh lighting that comes with the room.
Shower Caddy
A shower caddy makes your life so much easier in college. Many freshmen will be living in communal style dorms, meaning that the bathroom will not be near your own room in most cases. To make your trips to the shower easier, bring along a shower caddy that can hold all of your shower items, and make your trips to and from the bathroom much easier.
Shower Shoes
Many freshmen will be showering in few showers, meaning several different people will be using your same shower stall and there's more of an opportunity for the spread of germs.
In order to avoid sickness and germs, be sure to always have a pair of flip flops on in the shower to keep yourself healthy. Shower shoes also help to keep you balanced in the shower.
Laundry Basket
Many of the laundry rooms in the residence halls will not be close to your room that you are living in, so it is necessary to have a laundry basket with you to not only store your dirty laundry, but to transport your laundry to the laundry room.
Having a laundry basket makes doing your laundry exponentially easier, and is a must for the dorm room.
Air Freshener or Febreeze
Living in such a small space with another person can mean that smells get trapped in the room quite easily.
To make your room smell fresher and cleaner, invest in some Febreeze for your fabrics, and some air freshener for the air itself. The Febreeze in the fabric will eliminate odors in the room, while the freshener helps to make your room smell just a little better.
Clothing Hangers
None of the closets at Penn State come with clothing hangers, meaning that if you plan on hanging any of your clothes up, you must bring your own.
While Penn State does, in most residence halls supple a wardrobe or set of drawers, if you want to avoid your clothes wrinkling, clothing hangers are a great investment for the dorm room.