Experts from the Vet School, Med School, and Center for Public Health Initiatives provide insight into the new disease outbreak.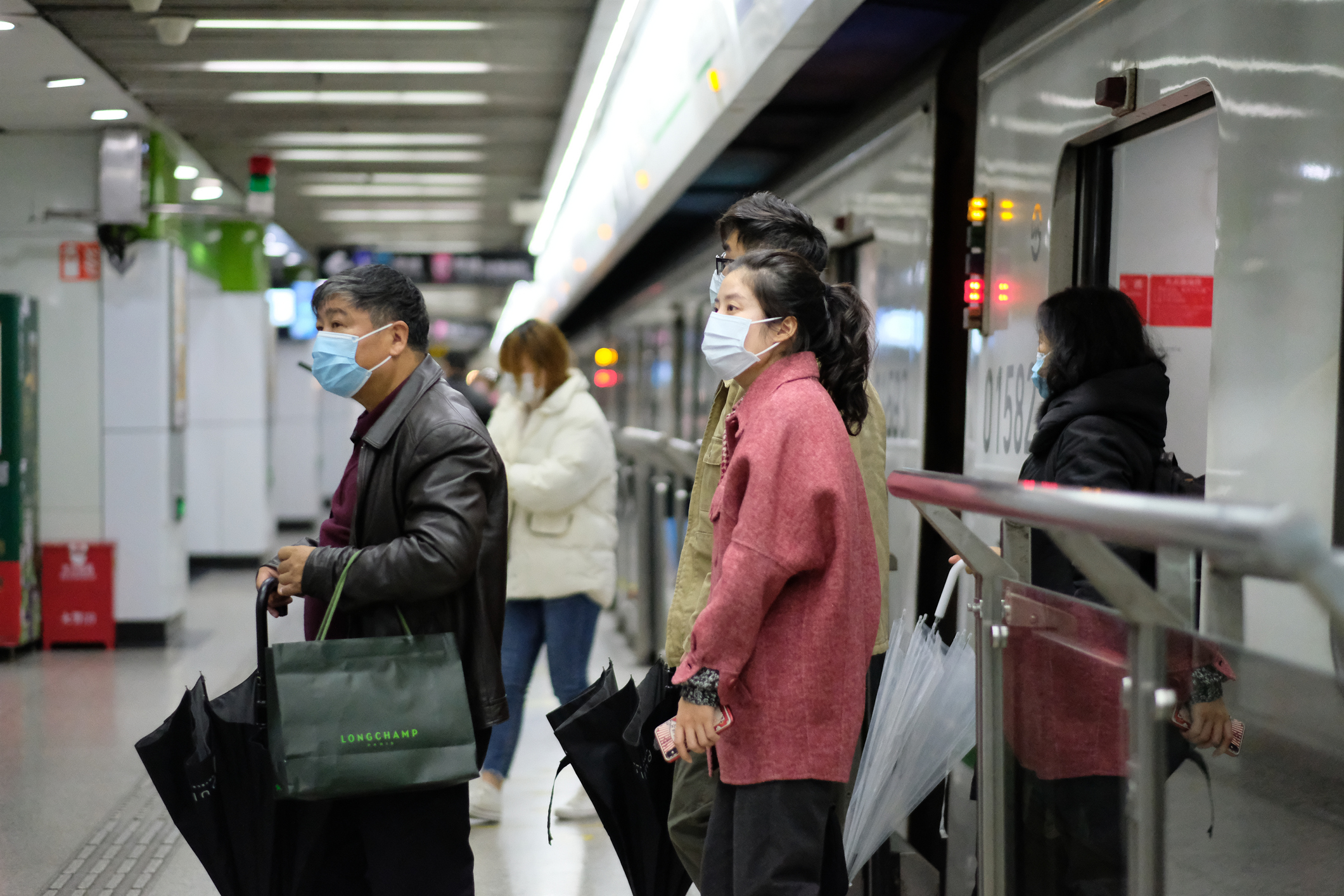 Penn Today | Michele W. Berger | January 28, 2020

Until a month ago, it's possible to never have heard of coronavirus, despite the fact that science has known about this family of seven viruses since the 1960s. Four are common, causing mild or moderate respiratory symptoms like a runny nose and sore throat, all of which dissipate quickly.

In the past few decades, however, several new coronaviruses have emerged, originating in animals and jumping to humans. In the early 2000s, it was severe acute respiratory syndrome (SARS), which lead to almost 800 deaths. A decade later Middle East respiratory syndrome (MERS) came about, which, according to the Centers for Disease Control and Prevention, killed approximately three out of every 10 patients with the virus.

In late December, news started to spread of a new disease originating in Wuhan, China. Since then, at the time of publication, 132 people have died from novel coronavirus (2019-nCoV). China has confirmed 6,061 cases, with many more in other countries. The United States has so far identified five.

Though the nature of this outbreak is changing daily, some facets are known. Penn experts Julie Engiles of the School of Veterinary Medicine, David Pegues of the Perelman School of Medicine, and Carolyn Cannuscio of the Center for Public Health Initiatives provide some context:
1. Like its predecessors, the novel coronavirus is a zoonotic disease.
At its simplest, that means the infection can spread between animals and humans, Engiles says. "Something like 61% of known infectious diseases occurring in people are zoonotic," she adds. "And recently, about 75% of newly emerging infectious diseases are zoonotic, so either we're seeing an increase in their relative frequency or we're getting better at identifying them."
They can be passed to humans through direct contact with animal feces and other secretions, contaminated food, indirect transmission via a conduit like water, or vector-borne transmission through mosquitoes, other insects, or even mammals, as is the case with rabies. In some zoonotic diseases like SARS and MERS, human-to-human spread then happens through contact with someone who is sick, likely in the same manner that the flu and other respiratory pathogens move from person to person.
2. Unlike for its predecessors, 2019-nCoV's host animal hasn't been confirmed.
SARS and MERS began in animals. "It was eventually determined that civets, which are wild racoon-like animals, were responsible for the SARS epidemic in humans," Engiles says. "Originally, civets may have gotten SARS from bats, then individual animals likely acquired the infection due to a combination of stress and close physical contact associated with confinement in live-animal markets." The civets then passed the SARS to humans.
The MERS outbreak 10 years later may also have bats to blame. "For the 2012 coronavirus respiratory outbreak that occurred in Saudi Arabia and other places in the Middle East, dromedary camels were identified as the likely source for viral spread to humans," she says. "Much like with SARS, this may have arisen from bats, though the exact mode of transmission is still unknown."
So far, the source of the novel coronavirus remains elusive, she adds, though many animals found at one particular seafood and animal market in Wuhan are being tested.
3. Scientists understand the basics of the new virus.
Though scientists don't yet have a full picture of 2019-nCoV, they do partially know how it will behave. "This is in the family of common upper respiratory viruses that frequently infect humans," Pegues says. "In a minority of instances, the upper respiratory problems can lead to pneumonia. We're really talking about viral pneumonia as the cause of deaths; that's what differentiates it from a typical respiratory infection like a cold."
According to the CDC, symptoms include fever, cough, and shortness of breath, though health officials are now saying it's possible for a person to have the illness before any of these appear. Though hospitals across the country can test for coronaviruses generally—Pegues says the Hospital of the University of Pennsylvania sees 20 or 25 positive results weekly—that doesn't include the newest strain.
"Right now, that kind of testing is only available at the CDC," he says. "Ideally, you'd want to develop testing capacity, validate that on a federal level, and then spread it as quickly as possible to the states."
4. Though the experience with SARS and MERS has quickened reaction time to such an outbreak, this is still a public health challenge.
It took several months to definitively identify and sequence SARS and to determine the animal source of infection in humans, Engiles says. This time, the first part of that process happened in just 10 days. "This is an example of how previous research in these areas can really help in controlling a novel emerging disease," she says. That doesn't mean, however, it's easy to grasp the epidemic's full extent.
No matter how quickly a government recognizes the seriousness of an outbreak, surveillance is tricky, according to Cannuscio. "People want and deserve accurate information and answers to their questions, but what can be hard for the public to understand is that inaccurate or incomplete data are the norm" in the early stages of an outbreak, she says. "Counts tend to represent the tip of the iceberg, with only the most severe cases coming to hospitals and the attention of authorities."
As a situation unfolds, focus tends to expand beyond a human-health toll to social, political, and economic concerns. Case in point: About a month into this outbreak, a quarantine in China now affects more than 50 million people, and public transit in Wuhan has been shuttered, meaning people there cannot go to work or easily travel.
"Epidemiologically, we often count the number of people who have become sick or died from a new virus," says Cannuscio. "But the health effects may come not just from the virus itself but also from shortages of foods, medicines, or employment, or from longer-term economic effects. These figures are not captured in our case counts."
5. At the local level, there's currently nothing to do but use common sense health hygiene.
The five cases in the U.S. have occurred in Washington state, California, Arizona, and Illinois. One high schooler, a Chinese exchange student at William Penn Charter School in Philadelphia who had a connecting flight in Wuhan earlier this month, had symptoms, was tested, and does not have coronavirus.
"So far, we have not had documented cases of person-to-person transmission of the novel coronavirus in the U.S.," Cannuscio says. "This is vitally important because once person-to-person transmission begins, it will be very difficult to identify and isolate new cases in time to prevent rapid escalation."
Pegues offers the same advice he typically gives during flu season. People should maintain distance from anyone who is ill, cover their mouths when they cough or sneeze, and wash their hands—a lot. He also strongly recommends a flu vaccine; health care providers have already seen significant flu activity early this flu season. "It's dry and cold and people are inside more and low relative humidity helps viruses spread more efficiently and persist longer," he adds.
Beyond that, all three experts suggest keeping up with the latest news regarding the novel coronavirus through resources like the CDC, World Health Organization, and World Animal Health Information System.
Carolyn Cannuscio is the director of research at the Center for Public Health Initiatives at the University of Pennsylvania and an associate professor of family medicine and community health at the Perelman School of Medicine.
Julie Engiles is an associate professor of pathology in the Department of Pathobiology at the School of Veterinary Medicine at the University of Pennsylvania. 
David Pegues is a professor in the Department of Medicine at the Perelman School of Medicine at the University of Pennsylvania. 
Editor's Note: The number of deaths and confirmed cases of the novel coronavirus are up to date as of Wed., Jan. 29 at 10 a.m. Eastern. F